Without eyebrows your face is not really a complete face, is it?  Unless you are Whoopi Goldberg. While eyebrow styles vary widely, I think we can all agree that eyebrows are essential. Below, four professional makeup artists share their top tips, tricks and products to achieve your best eyebrows.
Cynde Watson
Beauty Expert | Pro Makeup Artist
Tip 1: When shaping eyebrows,  I prefer tweezing over other methods (waxing & threading) because it's more precise.  It allows you to control the shape by removing each brow one by one.
PRODUCT:  DAMONE ROBERTS "The Tweezer" 
Tip 2:  To achieve a perfect eyebrow shape try using an Eyebrow Grooming Stencil Template.  It's easy to use, helps avoid over tweezing and assists in balancing the look of your brows
PRODUCT: Eyebrow Template Grooming Shaper Stencil
Tip 3:  When selecting a eyebrow pencil, powder or gel to fill in your brows, select a shade that matches your brows not your hair color.  This creates a more natural result.
PRODUCT: 
BECCA COSMETICS – "Shadow & Light Brow Contour Mousse": Cocoa, Cafe, Mocha – $25.00
DAMONE ROBERTS – Eyebrow Pencils: Beverly Hills Blonde, Ginger, Latte, Minx, Miss Ross – $18.00
ANASTASIA BEVERLY HILLS – "Brow Powder Duo": Taupe, Blonde, Caramel, Medium Brown, Soft Brown, Chocolate, Brunette/Dark Brown, Ebony, Auburn, Granite, Ash Brown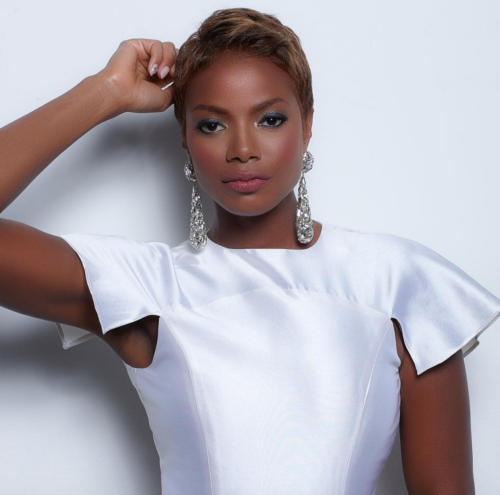 Connect with Cynde Watson: Instagram | Twitter | Facebook
---
Marco Ochoa
Celebrity Brow Threader, Makeup Artist and owner of EcoBrow Studio in Beverly Hills
Tip 1: When tweezing, only remove the bottom of brow excess hairs. The ones that don't belong in the natural brow line. Tweeze center of brows as usual and leave the top hairs of the eyebrow for a natural look. (Stainless steel Tweezerman brand) 
Tip 2: Using a product such as the EcoBrow Defining Wax, fill in spots that need product first such as sparse areas and scars. Then using a spoolie brush, brush brows upward to blend in color  and give brow a fuller effect. (Ecobrow defining wax)
Tip 3:  For the final step, to give the brow a messy but clean look, apply a clear gel such as the MAC Clear Brow Gel ($17). Apply by brushing brows in an upward motion direction of the brow hair. 
Connect with Marco Ochoa: Website | Instagram | Twitter
---
Michela Wariebi 
Artist & Entrepreneur
Tip 1: For your best brow shape, brush and gel all brow hair upwards using Benefit Cosmetics Ready, Set, Brow! brow gel ($24). After brushing all hairs upwards, use the wand to gently brush the hairs of the tail of the down along the brow bone. Lightly trim any stray hairs using a pair of brows scissors if available, but cuticle scissors are a suitable substitute. 
Tip 2:  For a more natural brow fill-in, use a retractable pencil of brow powder one shade lighter than your brow hairs. MAC cosmetics ($18) and Kevyn Aucoin ($26) make great brow pencils and ViseArt ($80) has the perfect brow powder palette.  Only fill in areas without hairs. Brush through brows with a spoolie brush from Crown Brushes to diffuse color.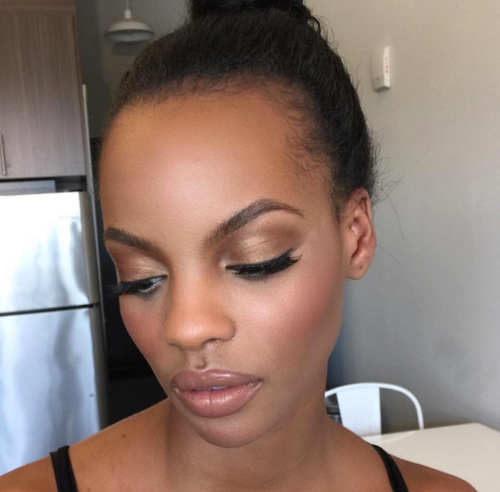 Connect with Michela Wariebi: Website | Instagram
---
Tamara Ash
Makeup Artist & Photographer
Tip 1: Invest in a great brow pencil. It allows you to feather in the perfect brow. You can then follow up a pomade or brow gel to gel to sharpen up the look. NYX Micro Brow Pencil ($9.99) has a skinny point the allows you to mimic hairlike strokes. You can follow-up with NYX Waterproof Brow Gel ($6.99)to set brows. I've been swimming in this brow. It doesn't move!
Tip 2:  Know that brows are sisters not twins. When shaping your brows for a more natural look and you happen to have a unibrow, I suggest trimming the hairs shorter.  To give the appearance of a more individual brow, only sparingly fill in the inner brow.  Use a heavier application on the outer points of the brow to give an ombré effect (which is in trend.)  Also choose a concealer one shade lighter than your skin tone & highlight under each arch to end tip of brow. Never highlight the top most inner part of your brow because it will draw attention to the connecting area.
Connect with Tamara Ash: Instagram
---
For me, good brows start with a perfect shape for your face. If your brow shape is based on what's trending, more power to you — life is short, have fun with your brows or whatever (*insert eye roll*). No matter the state of your brow,  there is a product out there and a technique that can get you the best looking brows of your life! Here are my current favorite brow products.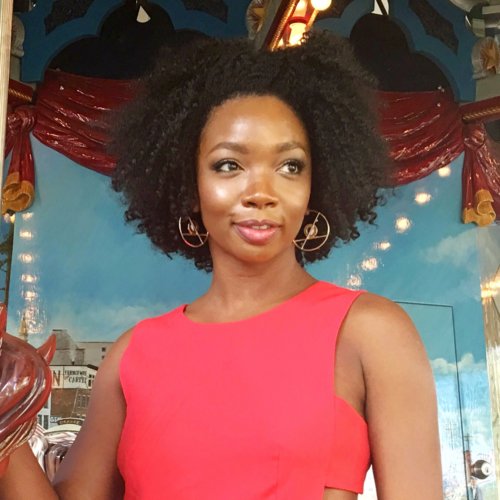 Fusion Beauty Artist Duo Filling Pencil + Fortifying Color Gel ($35)– As the name suggests, it's a pencil on one end and a setting gel on the other. I used in the picture above. It defines my brows and sets them giving me a realistic, long lasting hold. If you fill in your brows for the beach or pool, this is a great option.
EcoBrow Defining Wax ($26) by Marco Ochoa — Shade "Liz" is the perfect match for my brows.  I used it in the Instagram post above.  With the spoolie/ angled brow brush, I can define and set in one easy step and my brows never look painted on.
What are your favorite brow products?